Mastering Digital Content: How to Stand Out with SEO Copywriting
Today, there's no denying the paramount importance of stellar SEO Copywriting in elevating a brand's digital visibility. It's not just about crafting words and sentences; it's about understanding the intricate dynamics between search engines and human cognition. In this comprehensive guide, we'll journey through the landscape of digital content creation, highlighting critical SEO Copywriting techniques to align your website content with SEO best practices while captivating your users. By the end of this exploration, you'll be well-equipped to wield your words for maximum digital impact. So, are you ready to make a splash in the digital world? Let's dive in!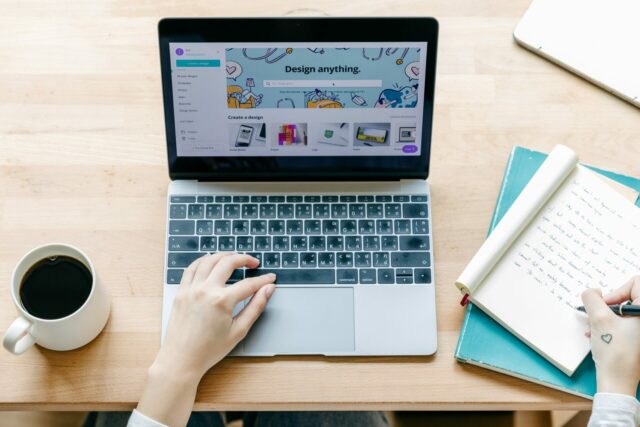 Honing Your Brand Voice
The way you present your brand can significantly influence your business's success. The key? Ensuring that your brand's tone and voice resonate with your target audience. When it comes to digital content, your brand voice must reflect your business's core values and promises, deftly navigating various situations and subject matters.
Think of your brand voice as your company's persona. Suppose you're a tech company, offering cutting-edge solutions. Your voice should exude intelligence and leadership, conveying your expertise and authority. Conversely, if you're a nonprofit aimed at combating cancer, a compassionate and emotionally resonant voice can be more impactful. Remember, consistency is critical. Whether it's an ad or an instruction manual, your voice must remain steady and recognizable across all platforms. Understanding SEO copywriting and using it properly can help build familiarity and strengthen your brand's identity over time.
Structuring Your Content for Maximum Impact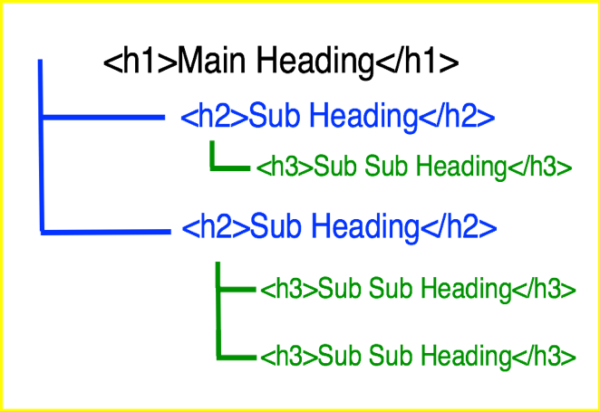 Structure and formatting play a crucial role in ensuring your content is digestible and engaging. Walls of text can discourage readers, whereas a well-structured page enhances SEO and promotes readability.
An effective SEO Copywriting technique is incorporating relevant keywords in your headings, facilitating both search engine crawling and user interaction. However, don't fall into the trap of overselling with catchy, clickbait titles; maintaining authenticity is essential. Also, keep your headings succinct to avoid clutter and confusion.
Adopting web-friendly writing norms can greatly enhance your content's appeal. For instance, limit each sentence to one idea and each paragraph to a single theme. Variety, brevity, and clarity in sentence structure can significantly improve readability, making your content more persuasive and digestible.
SEO Copywriting: Engaging With Storytelling and Visual Elements
As an integral part of your brand's digital presence, your content should go beyond merely informing. It should engage, captivate, and inspire. One of the most effective ways to achieve this is through storytelling and visual elements.
Stories are powerful tools for engaging an audience. They create a sense of shared experience, build empathy, and foster an emotional connection with your brand. In addition, a compelling narrative can make complex ideas more digestible and memorable. Whether it's the story of your brand's inception or how your products have made a difference in customers' lives, integrate storytelling into your content to boost engagement and conversion.
Equally important are visual elements. In our increasingly visual culture, images, infographics, videos, and interactive elements can drastically improve user engagement. Visuals break up the text, making content more digestible and appealing. They can also communicate complex information more efficiently than text alone. Consider incorporating a mix of visual content, such as infographics, images, and videos, to support and enhance your written content.
Remember, balance is key. While visuals can enhance your content, they should not overwhelm or distract from your message. Likewise, while storytelling can engage users, it should always serve to convey your brand message and values.
Optimizing Metadata in SEO Copywriting to Align with Your Content Goals
Title tags and meta descriptions may seem trivial, but they can significantly impact your SEO efforts. These elements provide crucial signals to search engines about your content, making their optimization essential.
Title tags form the title of your page on search engine results pages (SERPs), directly influencing click-through rates. Strategically place your primary keywords early in your title tags to enhance their visibility and impact. However, remember to keep your titles concise and literal, simultaneously ensuring they're persuasive.
Meta descriptions, while less impactful on search rankings, can be powerful motivators for users to visit your page. By crafting precise and compelling meta descriptions, you can influence user behavior and increase traffic.
Using Alt Text to Enhance Image Searchability
While search engines can't interpret images, they rely on image alt text to comprehend the image's context. Always ensure that alt text accurately reflects the image content. Including keywords in the alt text can boost your page's visibility on image searches. Moreover, alt text improves accessibility, assisting users with visual impairments in understanding your page's content.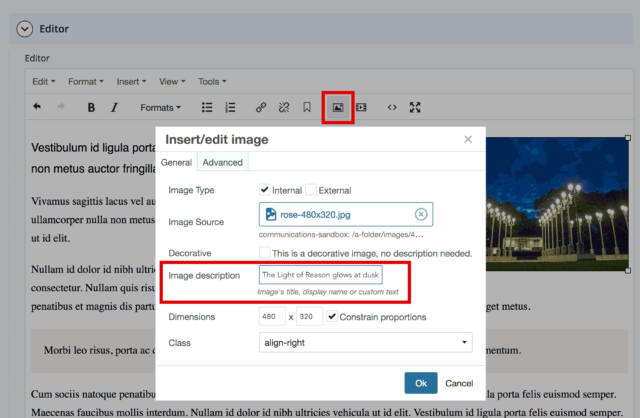 Implementing Schema Markup for Improved SERP Visibility
Schema markup, a form of microdata, adds extra context to your website content, enabling search engines to understand it better. When implemented correctly, schema markup can enhance the way your page displays in SERPs, resulting in higher click-through rates.
There are various types of schema markups available for different content forms, including articles, products, events, and organizations. Using the relevant schema markup can lead to rich results or snippets, which are more visually appealing and informative than standard search listings. These rich snippets can include images, reviews, prices, or other essential details about your content, providing users with valuable information and increasing your content's chances of being clicked.
Keep in mind that while schema markup can improve your content visibility, it doesn't directly impact rankings. However, increased user engagement and click-through rates can indirectly boost your SEO efforts and SEO Copywriting is tied to this element.
Prioritizing Mobile Optimization
In the age of smartphones, a significant portion of internet traffic comes from mobile devices. This makes mobile optimization a critical aspect of your SEO strategy. Google's mobile-first indexing means that the search engine predominantly uses the mobile version of the content for indexing and ranking. Hence, if your site isn't optimized for mobile devices, you risk losing out on a massive chunk of traffic.
Mobile Optimization: A Must in Modern SEO Copywriting
In the modern digital age, mobile optimization is no longer just an option; it's a necessity. Your audience is increasingly consuming content on mobile devices, and if your site isn't optimized for mobile, you're likely to lose a significant portion of potential visitors. Mobile optimization goes beyond just making your site look good on smaller screens. It includes aspects like ensuring fast load times, easily clickable links, and readable fonts. Also, Google uses mobile-first indexing, meaning it primarily uses the mobile version of your website for ranking and indexing. Therefore, mobile optimization is a must to provide a seamless user experience and to ensure your SEO efforts aren't wasted.
Mobile optimization involves ensuring your site looks and works great on mobile devices. It involves factors like responsive design, easy navigation, fast load times, and making sure that interactive elements work well on a touchscreen. The text size should be readable on a small screen, and the site should be easy to navigate without having to pinch or zoom. Also, make sure any multimedia content like images or videos loads quickly and displays properly on mobile devices.
Mobile optimization is not just about making your site 'usable' on mobile but creating an excellent user experience for mobile users. A mobile-optimized website helps improve your SEO, increase user engagement, and boost conversions, making it an essential component of your digital strategy.
SEO Copywriting: Leveraging Internal Links to Amplify Your Authority
A strategic internal linking approach can significantly enhance search engine recognition of your content's relevance and authority. It also improves user navigation, guiding them through your site in a structured manner.
Remember, the anchor text you use for internal links matters. It should motivate users to click while accurately portraying the linked page's content. However, don't clutter your content with too many links; it might confuse your users and appear manipulative to search engines.
Leverage the Power of Social Media for SEO
Although social media signals don't have a direct impact on search rankings, they affect your search engine optimization efforts in several significant ways. They can help you gain more visibility and traffic, aid in content distribution, and increase your site's authority through inbound links. Additionally, a robust social media presence can help in brand development and recognition, leading to increased search demand for your brand. Make sure to integrate your SEO and social media strategies for a holistic approach to digital marketing.
To sum up, with the knowledge you've gained from this guide, you're now ready to take the digital world by storm. Remember, your brand's story is unique, and the way you write it can make all the difference. Should you need help reshaping your content strategy, Averista is here to lend our expertise and insights.